Original Article

Open Access
GOOGLE: a reflection of culture, leader, and management
International Journal of Corporate Social Responsibility
2017
2:10
Received: 16 May 2017
Accepted: 15 November 2017
Published: 19 December 2017
Abstract
This paper provides a viewpoint of the culture and subcultures at Google Inc., which is a famous global company, and has a huge engineering staff and many talented leaders. Through its history of development, it has had positive impacts on society; however; there have been management challenges. The Board of Directors (BoDs) developed and implemented a way to measure the abilities of their managers, which helped to identify problems. This paper will analyze the case study of Harvard Business Review, Oxygen Project, and clarify the management problem in Google's organization. It will also compare Google with Zappos, a much smaller organization, and present how the BoDs of Zappos assesses its culture and subcultures. In this paper, we will recommend eight important points to building an organizational culture that is positive for stable growth of a company. We believe that much of what be learned could be useful to other business leaders, regardless of company scale.
Keywords
CultureSubcultureOrganizational cultureManagement styleOxygen projectGoogle
Introduction
In a large society, each company is considered a miniature society (Mawere
2011
). Similar to large societies with large cultures, small societies also need to build their own cultures. A culture is influenced by many factors and determines if it is a great culture. Corporate culture requires both the attention to the efficiency of production and business and to the relationship among people in the organization closely (Bhagat et al.
2012
). Regardless if it is a large or a small organization, it must encounter issues of cooperation among individuals and groups. There are many factors leading to the success of business process re-engineering in higher education (BPR), the main four elements are culture, processes, structure, and technology. Culture is listed as number one (Ahmad et al.
2007
). Hence, culture becomes the most important factor to the success of the development of a business. Organizational culture is the set of shared beliefs (Steiber and Alänge
2016
), values, and norms that influence the way members think, feel, and behave. Culture is created by means of terminal and instrumental values, heroes, rites and rituals, and communication networks (Barman
n.d.
). The primary methods of maintaining organizational culture are through the socialization process by which an individual learns the values, expected behaviors, and necessary social knowledge to assume their roles in the organization. In addition, (Gupta and Govindarajan
2000
) and Fig.
1
in (Ismail Al-Alawi et al.
2007
) illustrates that culture was established by six major factors, such as information systems, people, process, leadership, rewarding system, and organization structure. Therefore, there is a wide variety of combined and sophisticated cultures in the workplace, especially in big corporations like Google, Facebook, Proctor & Gamble, etc. Each organization tends to have a common goal, which is to create a culture that is different from other companies and to promote their teams to be creative in developing a distinctive culture (Stimpson and Farquharson
2014
). Clearly, we can see that Google's culture is different than others. What makes this company unique and different from others, as well as the dominant cultures and subcultures existing at this company? How do leadership behaviors impact the organizational culture? By operating a case study of a Harvard Business Review to analyze its organizational culture, subsequently, having compared it with Zappos' culture, this paper will clarify the similarities and differences in managing organizational cultures between them and consider whether the solutions for the problems can be applied to other business models, and for tomorrow leaders or not?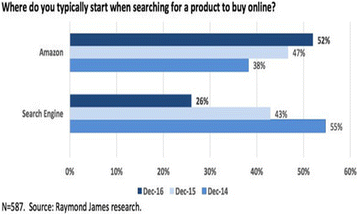 Company overview
This part shows how Google became famous in the world and its culture and subcultures made it a special case for others to take into consideration. Google is one of the few technology companies which continue to have one of the fastest growth rates in the world. It began by creating a search engine that combined PageRank system, developed by Larry Page (ranking the importance of websites based on external links), and Web search engine, created by Sergey Brin (accessing a website and recording its content), two co-founders of the company (Jarvis 2011; Downes 2007). Google's achievements absolutely do not come from any luck. Google has made extra efforts in creating an index of a number of websites, which have been up to 25 billion websites. This also includes 17 million images and one billion messages to Usenet group (Downes 2007). Besides searching for websites, Google users are able to search for PDF files, PostScript, documents, as well as Microsoft, Lotus, PowerPoint and Shockwave files. Google processes nearly 50% of search queries all over the world. Moreover, it is the number one search option for web users and is one of the top five websites on the Internet, which have more than 380 million users and 28 billion visits every month, and more than 50% of access from countries outside the US (Desjardins 2017). Google's technology is rather special: it can analyze millions of different variables of users and businesses who place advertisements. It then connects them with millions of potential advertisements and gives messages of advertisement, which is closest to objects in less than one second. Thus, Google has the higher rate of users clicking advertisements than its opponent Yahoo, from 50 to 100%, and it dominates over 70% market share of paid advertisements (Rosenberg 2016). Google's self-stated mission: "to organize the world's information and make it universally accessible and useful (Alves n.d.)." Nowadays, it is believed that people in the world like "Google" with words "the useful-lively information storage".
Research question and methodology
In order to get the most comprehensive data and information for this case analysis, a number of methods are used, including:
Research data and collect information were mostly from the Harvard Study (Project Oxygen), which has been selected because it is related to the purpose of our study.
Data collection and analysis has been taken from Google Scholar and various websites related researches. We look at the history of appearance, development, and recognize the impacts of this company, as well as the challenges and the way the Board of Directors measures the abilities of their manager when the problem is found.
Analyzing: It was begun by considering expectations from the Harvard Study. Subsequently, considering the smaller organization (Zappos) in comparison of how its cultures and subcultures are accessed as well. Since then, the paper has clarified the management problem that Google and Zappos confront and deal with it so as to help other businesses apply this theoretical practice and achieve its goal beyond expectations.
In our paper, we mainly use the inductive method approach by compiling and describing the other authors' theories of corporate culture, especially Google and Zappos in merging and comparing, analyzing them and making our own results.
From the aspects of the research, the questions are suggested as below:
1.

What is the most instrumental element found from the Harvard study?

2.

Is there any difference and similarity between a huge company and a smaller enterprise in perspective of culture and subculture?

3.

What makes Google different from others, the dominant cultures as well as subcultures existing? How do leadership behaviors impact on the organizational culture?

4.

How organizational culture impacts on business achievements?
The Harvard study
Project oxygen summary
This project began in 2009 known as "the manager project" with the People and Innovation Lab (PiLab) team researching questions, which helped the employee of Google become a better manager. The case study was conducted by Garvin (2013) about a behavior measurement to Google's manager, why managers matter and what the best manager s do. In early days of Google, there are not many managers. In a flat structure, most employees are engineers and technical experts. In fact, in 2002 a few hundred engineers reported to only four managers. But over time and out of necessity, the number of managers increased. Then, in 2009, people and team culture at Google noticed a disturbing trend. Exit interview data cited low satisfaction with their manager as a reason for leaving Google. Because Google has accessed so much online data, Google's statisticians are asked to analyze and identify the top attributes of a good manager mentioned with an unsolved question: "Do managers matter?" It always concerns all stakeholders at Google and requires a data-based survey project called Project Oxygen to clarify employees' concern, to measure key management behaviors and cultivate staff through communication and training (Bryant 2011; Garvin et al. 2013). Research −1 Exit Interviews, ratings, and semiannual reviews. The purpose is to identify high-scoring managers and low-scoring managers resulted in the former, less turnover on their teams, and its connection (manager quality and employee's happiness). As for "what the best managers do", Research-2 is to interview high and low scoring managers and to review their performance. The findings with 8 key behaviors illustrated by the most effective managers.
The Oxygen Project mirrors the managers' decision-making criteria, respects their needs for rigorous analysis, and makes it a priority to measure impact. In the case study, the findings prove that managers really have mattered. Google, initially, must figure out what the best manager is by asking high and low scoring managers such questions about communication, vision, etc. Its project identifies eight behaviors (Bulygo 2013; Garvin et al. 2013) of a good manager that considered as quite simple that the best manager at Google should have. In a case of management problem and solution, as well as discussing four- key theoretical concepts, they will be analyzed, including formal organizational training system, how culture influences behavior, the role of "flow" and building capacity for innovation, and the role of a leader and its difference from the manager.
Discussion
It cannot be denied the interplay of culture creation, reenactment, and reinforcement creates interdependency between culture and leadership. Schein (Schein 2009) conveyed that culture exists in a group of a community; it reflects people's belief, lifestyle, as well as norms of that group. It is not easy for outsiders to grasp all assumptions of the culture of a group. It seems that culture is with us in all facets of our life, it controls and determines people's behaviors and it is likely that culture in each individual is accumulated gradually during the course of their lifetime. Cultures, as well as subcultures among different groups, are not identical. Cultures and subcultures are considered as the norms for all members' behavior in that group. Culture resides within each individual, on the other hand, in each organization or community, there seems to be a hidden force to lead and instruct the ways that organization performs, which is called culture.
Culture is created, reenacted, as well as reinforced through time. For example, as a new leader of an organization, he or she is the one to create and build on the norms for his or her group. Although each individual in that group comes from other small subcultures, working together in the new group, they have to follow and adapt to the new principles that are required by the leader. However, there are some situations in which the leader is from another culture and move to manage in a deep-rooted cultural group, he or she is expected to adapt to the new environment, given that it is not easy to change the culture of a group quickly and completely. In a nutshell, in order to be more successful in managing organizational culture, a leader should take the establishment and development of stakeholder's cultures into careful consideration. In chapter one of Notes towards the Definition of Culture (Eliot 2010), the author gave three senses of "culture" and its applied difference based on the distance in relation to the individual, the group, and society with its consciousness to develop a culture. It means that culture has different associations in different organizations or subjects (an individual, a group or class, a whole society). Furthermore, Adler and Gundersen (Adler and Gundersen 2007) indicate that: "the more culturally self-aware we are, the more able we are to predict the effect our behavior will have on others". This means that self-awareness of culture is directly related to individuals, groups and societies behaviors, as well as their cultural background (Mor et al. 2013). Subsequently, that would reflect existing conceptions of the culture shape (Sackmann and Phillips 2004). The knowledge of cultural self-awareness is to understand one's cultural identity, principles, and prejudices. As we develop our self-awareness, not only can we express our own cultural identity, principles, and prejudices, but we can also start moving from enjoying our own perspective about that culture to being comfortable with a new perspective. The consciousness of culture takes us to a further growth step of seeking the similarities to the complexities of the culture based on the differences of other cultures (Quappe and Cantatore 2005). Despite small and medium or large enterprises, human development is a factor of corporate culture. A leader, the most important individual of an organization, is the most responsible for building the corporate culture. They, therefore, must be the example of building a corporate culture. They must make wise decisions in building a culture of values and must be a successful leader in achieving the goals set out to motivate the members of the company. Then, a new culture of a business can explore and discover the potential of all members (Schein 1983). However, each leader brings a different way of behavior, and thinking, which includes working among subordinates. When a leader would like to change the tradition, the norms in working relationships and principles rooted by the previous leader, the employee must adapt a new way of thinking, behaving and working. In some cases, it may be a challenging time for some followers and conflicts may emerge given misunderstandings in the different tactics between the new leader and the follower. Hence, in order to obtain a successful culture change, the change manager should have an obvious plan for his culture change strategy (Kavanagh and Ashkanasy 2006). In "Internationalization of services brands: The role of leadership during the internal brand building process" (Vallaster and De Chernatony 2005), Vallaster and Chernatony argued about a leadership role in building a strategy for an organizations culture, which was based on the capacity to leverage cognitive, effective, and communicative differences among culturally-diverse staff. It means that the culture that a leader creates play an instrumental role in the success of the business.
The existence of subcultures has been discussed in many papers (Howard-Grenville 2006). Subcultures can be shaped in the organization around levels of hierarchy (Riley 1983) or around the uniqueness of the roles and structure of the business, such as departments (Hofstede 1998), function, and occupation (Van Maanen and Barley 1984). Also, subcultures can be distinguished around private contacts, networks, and individual differences, such as ethnic groups and gender groups (Martin 2001). In contrast, a variety of approaches build the subsequent expectations on the correlation between the corporative agreement of stable development and organizational culture, including various subcultures can exist within an organization and various attitudes of participants of each subculture.
In comparing leaders of Google Inc. with other leaders, we look at Tony Hsieh, an internet entrepreneur, venture capitalist, and founder and CEO of Zappos' Inc., an online shoe, and clothing store (Staley 2013; Zhang 2008; McNeill 2017). Hsieh regularly displayed happiness to create his own company's culture in a different way of "happiness to culture". Hsieh explains living by these core values to create an authentic culture within Zappos.com. These values took over a year to be developed and were revisited annually through the utilization of employee insight and reflection. To build his company's culture he listened to feedback from customers, staff, and even competitors.
Zappos takes the importance of culture fit in their hiring. The candidate is never asked about their knowledge of Zappos' when applying or interviewing for a job. Zappos wants them to apply to become "Zappos Insider" (Hsieh 2010b). This recruiting strategy gets people to be closer to Zappos than others. Therefore, they can study more and talk with the employer about their abilities and interests. It seems that Zappos cares about and want to know the candidate, who may become a part of the team in the future. In stark contrast, Google is different in its hiring and workplace culture by building a network of "culture clubs" and locals. It has allowed them to maintain the company culture in each of over 70 offices around the world with rules which included: "trust the employees; recruit only those are better than you; do not confuse development with managing performance" (Meek 2015).
It is really inspiring to live and work in the Zappos environment where all employees are encouraged to be themselves. It took Tony Hsieh a long time to find out these core values in order to build a successful organizational culture. With his hard work in this area, he really deserves the success. He has succeeded in creating a working place where all employees feel extremely comfortable. In reviewing the three video clips, ten core values,1 Tony Hsieh, CEO of Zappos,2 and featured on 20/20,3 we can enjoy the creative, friendly, free, and above all, inspiring atmosphere at this working place. We can feel that all employees are not coming here to work, but to enjoy the journey to their ultimate creativity and bring back the real and wonderful shoe products for their customers with their distinctive flow. These are things leaders should consider if they would like to set up a successful and efficient organizational culture.
In his textbooks (Hsieh 2010a; Hsieh 2010b), Hsieh cued some ways of cultural assessment, such as through individual and group interviews, surveys and questionnaires, problem solutions, cultural assumption identifications and subculture concerns. In fact, it is not easy to evaluate a culture due to the fact that culture is deep, stable, and complex. Culture is the underlying assumptions of each individual and group; never can these instruments like questionnaires or surveys determine its identity. However, identifying cultural assumptions at a certain level can facilitate the process of cultural assessment. Moreover, it is believed that understanding the process can also be a preparation for each individual to evolve or change culture even.
Although Google and Zappos do business in different fields, they share the same point of establishing an organizational culture to bring the best for their employees. Tony Hsieh highlighted: "your culture is your brand", so to make employees feel happy and enjoy the working environment (Hsieh 2009). Zappos creates a culture of happiness (Hsieh 2010b) and Google creates a motivating place to work (Crowley 2013; Garvin et al. 2013). Google builds a workforce which reflects and understands the needs of all employees.
The question is raised, what cultures are you a member of? Which has the greatest influence on you day-to-day?
From our research, the notion of culture has been improved a lot. It is not as simple as we originally thought. There are many different ways of living, beliefs, and core values, and what we witness cannot fully express the culture of a group or an organization. If we want to understand explicitly what culture is, we must get to know the backgrounds and histories of the insiders from that cultures, as well as subcultures.
From what we know so far, every group or community has their own group culture. Schein said "Culture is a property of a group. Whenever a group has enough common experience, a culture begins to form. One finds cultures at the level of small teams, families, and work groups" (Schein 2009). Moreover, the culture is sometimes considered to be similar, but there is always a particular distinctive discrepancy that differentiates the culture of this group from others and one is believed to belong to more than one kind of cultures during the course of their life. Therefore, we could be working under multi-positions, as well as some other kinds of societies such as class, professional club etc. We are a member of some kinds of subcultures and enjoy the culture of our country.
Organizational cultures have a big influence on our day-to-day practices. For example, for those working as a representative of the government, as a bridge between authority and people, among customers, partners, staff, leaders, and managers, understanding your partners' cultures brings positive outcomes. These cultures require us to try hard to improve our interpersonal communication, as well as boost our own identity in society. Although the norms from the subcultures may have impacts on our behavior to a certain extent, we find that they all accumulate to supplement for our diversity and we can compare them to choose the best practices to serve our followers.
Conclusion
Those considering a new job, their roles and responsibilities at the place they work and its organizational culture will be at the top of the list of employees' consideration (Schmidt and Rosenberg 2014). The results of Project Oxygen explore the performance of Google's best technical managers, the most instrumental element found was "making that connection" between manager and employee. The connection between them is vital, but it is only a part of the study. This paper first recognizes that employees who give their best efforts and align their behaviors with organizational goals, frequently use the word "connection" to describe why they are so devoted; culture and subculture would play a crucial role in business achievement, for a smooth operation.
In the case study, it is obvious that the feeling of connection among management, employees, and customers accommodate a competitive advantage. Whenever we approach a new organization, there is no doubt that we will try to know more about the culture of that place, the way of thinking, working, as well as behavior. And it is likely that the more diverse culture of a place is; the more difficult for outsiders to assess the culture of that place becomes. The achievements of Google and Zappos proved that they clarify ways they apply to assess an organizational culture successfully. They create a good connection among their stockholders, partners, followers, customers, and newcomers. So, what is the fantastic connection? Chapter one in (Stallard 2009), the connection is what transforms a dog-eat-dog environment into a sled dog team that pulls together. It is implied that leaders should encourage to organizing open events for employees as often as possible to give them opportunities to interact, as well as get to know each other's culture. In addition, a leader must not create a barrier between him and employees. Instead, a leader should be the opener and more harmonious in their relationship so that subordinate can feel at ease when they would like to comment or share their opinions. We totally agree with this point because of the fact that if a leader does not set the tone first, no employees dare to express their issues. It will make it difficult for a new organizational culture to become common and cultural boundaries will be difficult to solve. All in all, a leader is a key feature in fostering the organizational culture or connection culture. The core factors of a connection culture that fit these human needs are vision, value, and voice.
This paper also interested in the point is something called "cultural intelligence". In this modern world, with the development of science and technology, multinational companies, multicultural unit, each person experiences more than one culture during the course of their life, it is vital for each of us to be trained to become a culture expert in some extent. The most common set of diverse culture is at the workplace, we must communicate with different people from different culture, diverse ways of thinking, behaving, working as well as feeling, people should be wiser to realize that diverse cultures and deal well with them to avoid cultural shock. Google and Zappos are the places of connection culture. Multinational people come and work together, so culture intelligence is a necessary quality for a more successful future leader. He or she not only learn it for himself or herself but also for his or her followers. It is his or her responsibility to coach and chooses which culture is the most suitable for his or her organization. This is really useful and noteworthy for other businesses, tomorrow leaders, and all of us in an attempt to help us to survive be harmonious in this world.
From what we know so far, every group or community has their own group culture. Schein said "Culture is a property of a group. Whenever a group has enough common experience, a culture begins to form. One finds cultures at the level of small teams, families, and work groups" (Schein 2009). Moreover, the culture is maybe sometimes considered to be similar, but there is always a particular distinctive discrepancy that differentiates the culture of this group from others and one is believed to belong to more than one kind of cultures during the course of their life. We, therefore, could be working under multi-positions, as well as some other kinds of societies, such as class, professional club, etc. We are a member of several of subcultures and enjoy the culture of our country.
Reflecting on the personal and working experiences and on the research we have read, we discovered eight important points that Google reflects:
1.

A good company is a company run by a distinctive culture and subculture.

2.

Organizational culture is a key factor in every company's success and everlasting. Why is culture management a vital issue for a business? Companies, especially, big ones, nowadays attract many labors from various areas with a variety of education, specialty, consciousness, social relation, etc., which create a diversified and complicated environment, along with keen competition of market economy and globalization trends, they must research and find out reasonable changes to develop and exist. What do companies do to be viable? We think every company builds and maintains its own different culture to make their employees performs well their duties and focus on company's development.

3.

A good leader must create a corporate culture that boosts employee with value shared.

4.

A good manager is a good coach.

5.

"Connection" culture varies enormously across organizations based upon local culture and leadership.

6.

Culture is not fixed, it's up to the situation, environment, historical circumstances, relationships etc., the culture will be gradually adapted.

7.

The better culture is, the much more working environment is creative, innovative and competitive for a common company's development and employee's career development.

8.

The comfortable working environment encourages and gives people opportunities to interact as well as get to know about each other's culture.
Footnotes
1
Foundation: Tony Hsieh on Building a Great Company Culture
2
Core Values of Culture – Tony Hsieh (Zappos)
3
Tony Hsieh, CEO of Zappos, featured on 20/20
Declarations
Acknowledgements
Thanks to the knowledge from my Master course, a credit of managing culture which helps me to write this paper. The author also gratefully acknowledges the helpful comments and suggestions of the reviewers and Associate Professor Khuong- Ho Van, who provided general technical help that all have improved the article.
Authors' contributions
The completed paper is solely written by the corresponding author.
Competing interests
I obviously inform that there is not any competing interest to this paper.
Publisher's Note
Springer Nature remains neutral with regard to jurisdictional claims in published maps and institutional affiliations.
Open AccessThis article is distributed under the terms of the Creative Commons Attribution 4.0 International License (http://creativecommons.org/licenses/by/4.0/), which permits unrestricted use, distribution, and reproduction in any medium, provided you give appropriate credit to the original author(s) and the source, provide a link to the Creative Commons license, and indicate if changes were made.
Authors' Affiliations
(1)
Center for Predoctoral Training, Vietnam National University–HCMC, Ho Chi Minh, Vietnam
(2)
Department of Research, Galaxy, Thuan Giao Ward, Viet Nam